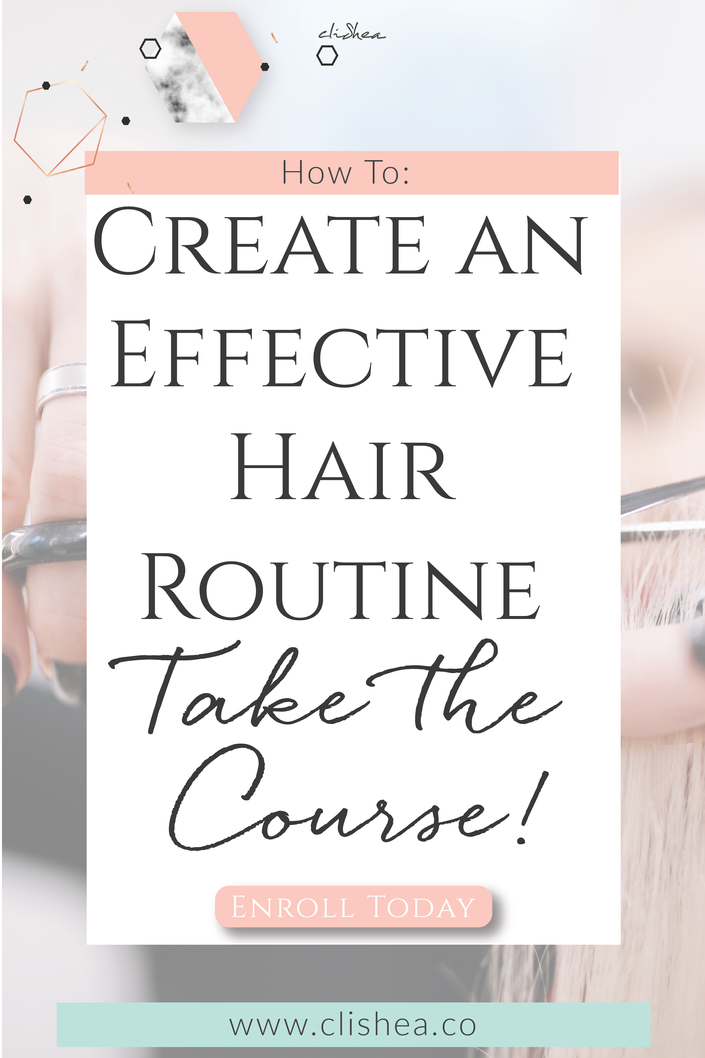 How to Create an Effective Hair Care Routine
Do you absolutely dread the idea of having a bad hair day?
Is it your dream to have healthy hair that is soft and manageable?
Have you started to invest money in different hair tools and supplies, only to find that they don't suit your hair type?
If you answered yes to any of the questions that we just asked, then this is the hair course that you've been waiting for!
After trying out countless hair tips, products, and treatments, I've finally uncovered the secret to creating a hair routine that works. It doesn't matter what your hair type is, you can have gorgeous and healthy locks by being more mindful about what goes into your hair care.
But before we dive in, let me tell you the story of how I began creating this course. You see, just like most of you, I was always having hair problems.
Ever since I could remember, it always seemed like I had the worst luck in hair. I didn't have long shiny hair like most of the girls in my class. I had unruly and brittle hair that always looked like a mess. While everyone else followed the latest color and hairstyle trends, I wore my hair tied up in a ponytail or hid it under a hat because I was embarrassed. Oh, back then, I really wished I could call my hair my crowning glory.
If I wasn't battling dandruff, I was looking up ways to put an end to split ends. And don't get me started on my frizzy hair that could not be tamed. Finally, one day, I decided that enough is enough! Out of desperation, I pulled a classic Britney circa 2007 move and shaved all of my hair off!
Don't get me wrong. I'm not saying that shaving your head is the only solution to your hair problems. I mentioned it because it was a turning point for me. After I shaved my head, I wasn't sure what else to do. Luckily, it didn't take long before I realized that this was my opportunity to start all over again.
Before I shaved my head, I had no idea what a hair care routine was. I didn't understand how to care for or nourish my hair properly. I was only trying to remedy the problems as I saw it, and didn't try to get to the root of the problem. With my hair just starting to grow again, I really wanted to give it the tender loving care that it deserved. Thus, so my quest for the perfect hair care routine began.
After years of wishing for hair that was soft to the touch, I finally had the chance to make it real. I read countless books, spoke to hair care specialists, and tried and tested all sorts of products and tools until I found ones that worked best for my hair and scalp. It took many hours and thousands of dollars before I finally got it right. But even with a lot of hits and misses, it didn't stop me from creating a hair routine that suited me perfectly.
No matter the state your hair is currently in; whether you have thinning hair with an oily scalp or you have curls that have taken on a life of its own, don't lose hope! With the right hair care routine, you too can have hair that you'll be proud to show off to the world. And of course, I'll be more than happy to share with you everything I know to help you on your hair journey.
Are you ready to learn the secret to maintaining healthy hair with an effective hair care routine that works for you?

How can this course help you?
Hair routines are pretty much like a snow flakes, in the sense that no two are completely alike. Even if you had a twin, I doubt that the same hair routine will work perfectly for both of you. This is also the reason why most people get disappointed when a certain product or treatment doesn't work the same way on them that it does on a famous celebrity for example.
Your hair care routine should fit you perfectly. Once you understand what works and what doesn't for your hair, it will be much easier for you to build your personal hair care routine. Aside from that, you can even turn this into a service that you can offer people.
There's so much that you can learn and discover about your hair once you understand the intricacies of building your personal hair care routine. This course is specifically designed to help you take the first step towards hair that you can be proud of, no matter what day of the week. No more bad hair days for you from this point on.
What's inside the course?
How to Create an Effective Hair Care Routine is a step-by-step guide that will help you understand how to care for hair, no matter what type.
Aside from the course content, there are also course tools and templates that will enable you to learn everything you need to know about hair care at your own pace. The lessons in this course include:
Identifying your Hair Goals
Locating a Hair Specialist
Doing a Hair Analysis Assessment
Identifying Parts of a Hair Routine
Creating your own Hair Routine
Identifying and Collecting Hair Products that Cater to you
Identifying and Collecting Hair Tools
Implementing your Hair Routine and Tracking your Progress
Evaluating your Progress towards Reaching your Hair Goals
Bonus materials : 9 free tools, trackers, and checklists to help you plan and execute your hair care routine. A BONUS DIY hair recipes course and access to two of our e-magazines on hair care.
Is "How to Create an Effective Hair Care Routine" for You?
At this point, you're probably asking, is this course worth investing your money on? Well, this course is perfect for you if:
You're ready to say goodbye to all your hair woes
You want to understand how a hair routine can help you get the hair you've always dreamed of.
You feel overwhelmed by the different hair care products and tools that are readily available on the market today.
You want to find the right products and tools that will work specifically for your hair type.
You want to track your hair progress as you go through the process of creating your own hair routine.
Are you ready to say goodbye to your bad hair days?
Your Instructor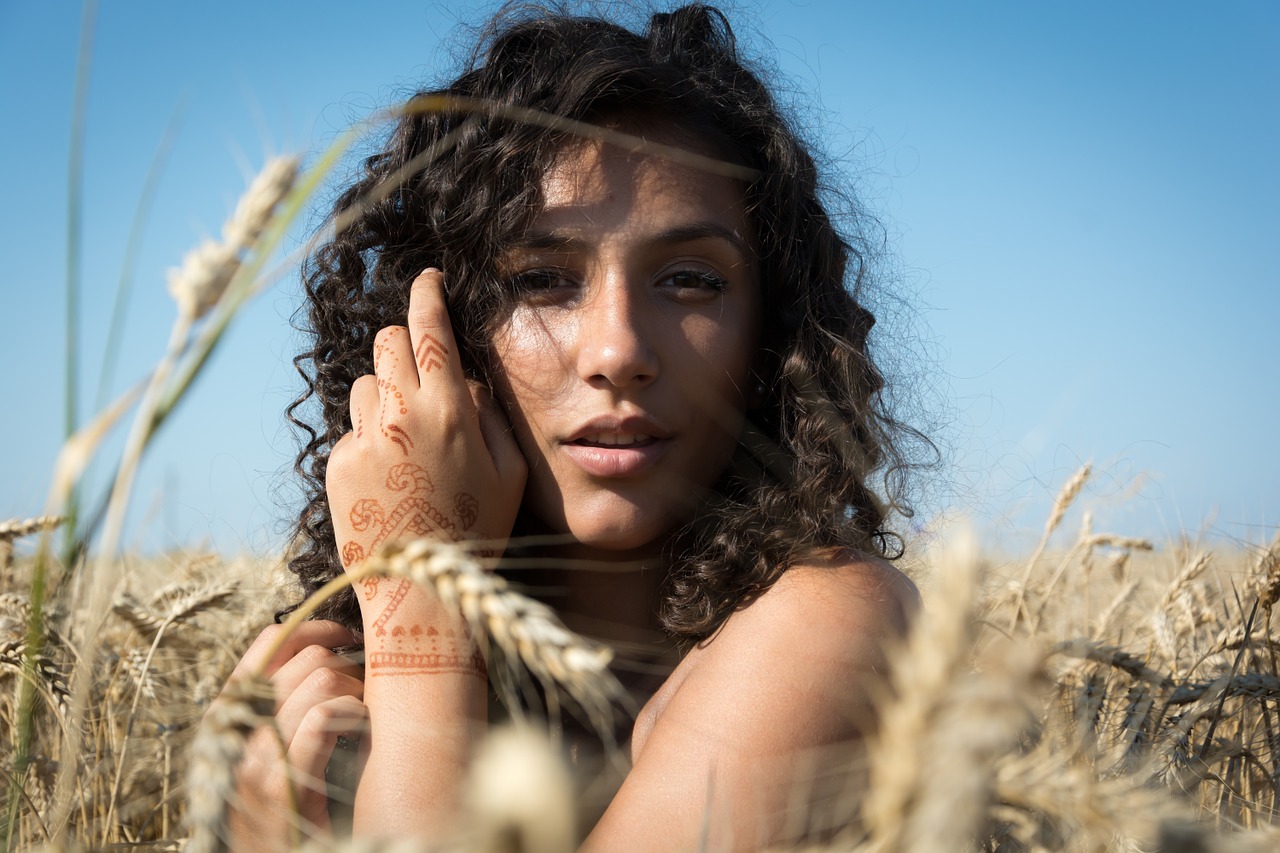 We are creators of content, products, and services to make bad hair days better. We create DIY hair recipes and educate readers of all hair types of their hair care needs.
At CliShea, our mission is to put an end to the "bad hair day" cliché. We are passionate about making products that leave your hair strong, manageable and soft so you can step into the world with confidence - every day.
We understand that you are a conscientious consumer, as careful about what you put on your body as what you put in it. So we've collected the finest ingredients from nature and created products that are gentle and nourishing – with no harsh chemicals, synthetic perfumes or artificial colors.
Say goodbye to bad hair days and hello to gorgeous, natural hair. Be CliShea.
Frequently Asked Questions
When does the course start and finish?
The course starts now and never ends! It is a completely self-paced online course - you decide when you start and when you finish.
How long do I have access to the course?
How does lifetime access sound? After enrolling, you have unlimited access to this course for as long as you like - across any and all devices you own. This platform makes it possible to download the materials for offline use.
Is the course useful for both men and women and for all hair types?
This course is designed to be useful for both men and women and of all hair types. Even though it's mostly women who struggle with bad hair days, it doesn't mean that men don't get them too.